Rising number of people in NI struggling to pay rates bills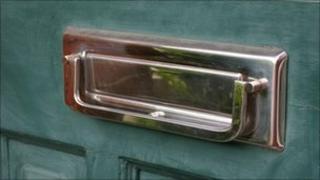 More people than ever in Northern Ireland are having problems paying their household rates.
The number of court actions taken over non-payment has risen to about 21,000 in the last financial year.
Land and Property Services (LPS) said a growing number of people were also approaching them to make special arrangements to pay because of financial difficulties.
LPS said the number had increased six-fold in the past three years.
In 2009, the number seeking special payment arrangements was about 2,000. Currently, it is 12,400.
Revaluation
More than £1bn is raised in rates revenue in Northern Ireland every year.
Earlier this year, the Public Accounts Committee at Stormont reported that rate debt stood at £160m.
LPS is responsible for the billing and collection of rates on approximately 840,000 properties in Northern Ireland.
Bills for 2013/14 are currently being sent out.
Businesses will also receive information about a revaluation of their premises that will be used from 2015 onwards.
The revaluation will apply to 72,000 businesses and will be based on current rent values.
Although rent for many properties has fallen since the highs of 2007, business rates are presently based on 2001 values.
LPS said there would be "winners and losers" under the exercise.
Finance Minister Sammy Wilson said: "Business ratepayers have been calling for this non-domestic revaluation for some time now, recognising the imbalance that exists in the rating system."
There are no current plans to carry out a revaluation of domestic properties in Northern Ireland. Valuation was last done in 2005.