Suspect device found on Crumlin Road in north Belfast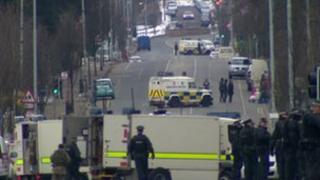 Police have found a suspect device on the Crumlin Road in north Belfast during a search of the area.
In a statement earlier on Monday the PSNI said the device was viable but have since issued a retraction.
The suspect device was discovered shortly before an Apprentice Boys parade was due to pass the Ardoyne shops.
It has been taken away for further examination.