Pipe bomb thrown at house in Bessbrook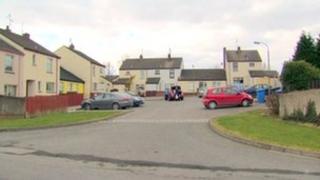 There has been a pipe bomb attack in the County Armagh village of Bessbrook.
At about midnight on Friday, police received reports that the bomb had exploded after being thrown at a van outside a house in Ardaveen Park.
There are no reports of any injuries. Minor damage was caused to the van.
Army bomb experts attended the scene of the explosion. Police are investigating a motive for the attack, although it is not thought to be terrorist-related.
SDLP assembly member Dominic Bradley said he did not know what those responsible were trying to achieve.
"I condemn those responsible for the detonation of this pipe bomb at Ardaveen, a quiet residential area, last night," he said.
"In doing this they showed scant regard for life and had the circumstances been different, someone could have been killed or seriously injured by this device."
The attack is not thought to be terrorist-related.