Special adviser bill passes consideration stage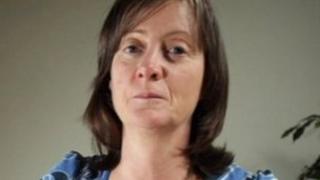 Sinn Fein has failed to amend a bill designed to block former prisoners with serious offences from taking up posts as special advisors at Stormont.
The party had hoped to introduce special measures for prisoners with conflict related offences.
The bill passed its consideration stage on Tuesday night.
TUV leader Jim Allister brought the bill after the appointment of ex-prisoner Mary McArdle as special advisor to the culture minister.
Ms McArdle had been convicted for her part in the 1984 murder of judge's daughter Mary Travers - and the victim's sister, Ann, protested publicly about the appointment.
Ms McArdle subsequently took up a different post in Sinn Fein.
The bill seeks to ban anyone who has been sentenced to more than five years in prison from taking up the posts in future.
Sinn Fein tried to amend the bill so that prisoners with conflict related offences could be referred to a panel from the Office of First and Deputy First Minister.