Wellington Park Hotel extension plan approved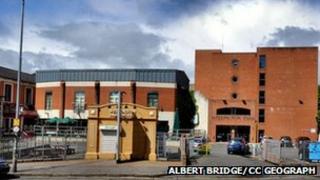 Planners have given the go-ahead for a major redevelopment and extension of the Wellington Park Hotel in Belfast.
The scheme will add 92 bedrooms and 38 serviced apartments as well as a new function room and a two-storey basement car park.
The planners' recommendation is due to be discussed by Belfast City Council on Thursday.
The hotel is owned by the Mooney family who also control the Dunadry Hotel and operate the Armagh City Hotel.
The redevelopment has been planned for several years - an earlier scheme was blocked by planners in 2010.
Pre-tax loss
The last set of abbreviated accounts for the company that runs the hotel suggest it lost just under £100,000 in the year to July 2012.
The controlling company in the Mooney group, Dunadry Development Company Ltd, recently filed its annual accounts for 2012.
They show a pre-tax loss of £175,000 compared to a loss of £146,000 the year before.
A note in the accounts states that the group continues to "suffer from difficult trading conditions."
The group also faces a £1m corporation tax payment within the next year and the accounts state a claim for partial rollover relief has been submitted to Her Majesty's Revenue and Customs (HMRC).
Freeholds
A note adds that if that relief is rejected, funding will be available from "a number of external sources" to make a payment.
Dunadry Development Company owns the freeholds of the Dundary and Wellington Park hotels and leases the properties to subsidiary operating companies.
The company also owns 25% of Armagh City Hotel Ltd and Friary Road Enterprises Ltd.