Robert Rodgers jailed over Eileen Doherty murder in Belfast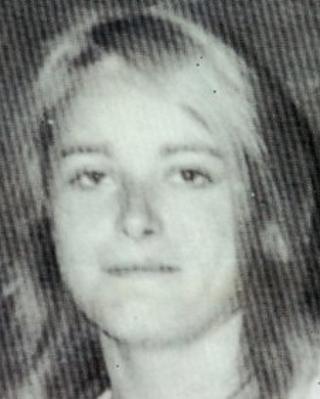 A loyalist, who has already served a life sentence for a sectarian murder, has been sentenced to 16 years for killing a Catholic girl in 1973.
However, Robert James Shaw Rodgers, 59, of Tierney Gardens, Belfast, is likely to be free in less than two years under the terms of the Good Friday agreement.
Last month, Rodgers was convicted of murdering 19-year-old Eileen Doherty.
She was shot three times after a taxi taking her back home to west Belfast was hijacked by gunmen in 1973.
Ms Doherty had been visiting her fiancee on the Ormeau Road in south Belfast.
As she was waiting for her taxi in a depot, two men turned up and all three were driven away by the taxi firm owner John Sherry.
However, as the car drove along Annadale Embankment one of the men put a gun to Mr Sherry's head and hijacked the car.
As Eileen and Mr Sherry ran for their lives the two men got into the front seats and chased after them.
The court was told that one gunman grabbed Ms Doherty by the arm and shot her at point blank range.
The hijacked taxi was found the following day at Fountainville Street in south Belfast and fingerprint experts found two palm prints on the inside rear passenger window and steering wheel respectively.
The prints were preserved for 40 years and in 2010 were matched to Rodgers.
'Gunned down in prime of life'
Mr Justice Horner said Ms Doherty must have been "scared witless" after Rodgers and his accomplice "hunted down their prey" after she escaped from the taxi.
He spoke of how her family described her in victim impact statements as full of life and without a bigoted bone in her body, a girl who had been gunned down in the prime of her life.
The family said Ms Doherty's father visited her grave at least once a day until his death two years ago.
The judge said her father's life - and the lives of his family - had been "changed utterly" by the killing.
He said there were no mitigating circumstances and although Rodgers had not pulled the trigger, he had driven the hijacked taxi after Miss Doherty knowing there was going to be only one outcome if she was caught.
Mr Justice Horner said he had been told Rodgers was a changed man who was committed to the peace process, but he said the accused's actions during his trial belied the claims.
He said he had put Ms Doherty's family through more pain by pleading not guilty to the murder.
The judge added that it was not for him to take into account the early release scheme under the Good Friday agreement and he sentenced Rodgers to serve at least 16 years in prison.
A lawyer for Rodgers said he was maintaining his innocence and would be appealing his conviction.
The court was told that the year after Miss Doherty's murder Rodgers carried out the sectarian murder of an 18-year-old north Belfast man and in 1975 he was jailed for life.
Outside court, with Ms Doherty's relatives surrounding him, Detective Chief Inspector John McVea from the PSNI's serious crime branch said no sentence was going to be long enough for the victim's family, but he was pleased they had had some degree of justice for Rodgers' ruthless and brutal sectarian actions.