Equality Commission to investigate play park IRA man naming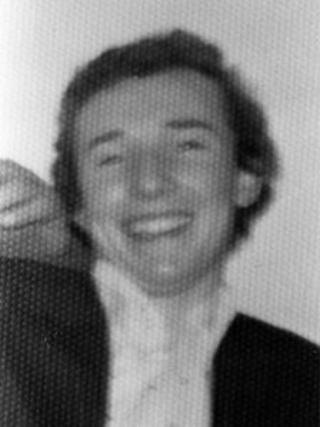 A council decision to name a children's park after a convicted IRA man is to be formally investigated by the Equality Commission for Northern Ireland.
The park in Newry, County Down, is named after Raymond McCreesh, who died on hunger strike in prison in 1981.
The playground was first named after McCreesh in 2001, but the local council voted to retain the name last December.
Last year, a report into the 1976 Kingsmills Massacre linked McCreesh to the IRA murders of 10 Protestant men.
In a statement on Thursday, the Equality Commission said its investigation would consider whether the council had failed to have due regard to the need to promote equality and good relations between people of different religious beliefs and political opinion.
Sectarian killings
Unionists on Newry and Mourne District Council objected to the name last year, but Sinn Fein and the SDLP voted to keep it, prompting criticism from relatives of the Kingsmills victims.
The victims were all textile workers who were travelling home from their factory in rural south Armagh when IRA gunmen ambushed their minibus and shot 10 of them dead.
Last June, a report by the Historical Enquiries Team (HET) concluded that the IRA was responsible for the atrocity and that victims were targeted because of their religion.
McCreesh was not convicted of the massacre, but the 2012 HET report stated that when he was arrested on another IRA operation, he was caught in possession of one of the guns that had been used in the Kingsmills murders.
'Great offence'
Ulster Unionist Danny Kennedy, who had campaigned on behalf of the Kingsmills families, welcomed the Equality Commission's decision to investigate the naming of the playground.
He said the vote by Sinn Fein and SDLP councillors in December had "caused great offence and damaged community relations".
"I said at the time that I honestly could not think of anyone less deserving of commemoration in any shape or form - let alone a children's play park - than Raymond McCreesh, and that those who voted for this should hang their heads in shame," Mr Kennedy added.
DUP councillor William Irwin said he had requested the investigation and was pleased that it was going ahead.
"The decision by nationalist councillors to vote in favour of naming a play park after an IRA terrorist was not only grossly offensive to the vast majority of people but cannot meet the council's duty to promote good relations in their area," he said.
Firearms possession
McCreesh, from the village of Camlough, outside Newry, died in the Maze prison in May 1981 at the age of 24.
He had been arrested five years earlier during a failed IRA ambush on an Army in south Armagh in 1976.
His convictions included attempted murder, conspiracy to murder, possession of firearms with intent to endanger life and IRA membership.