Belfast city centre bomb alert declared hoax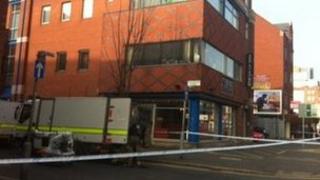 A security alert in Belfast city centre has ended and been declared a hoax.
The alert started after the discovery of a suspicious object at a building on Great Victoria Street.
The building was evacuated and Army bomb disposal officers were sent to examine the object.
They declared it a hoax.