Northern Ireland assembly surrenders Antarctic powers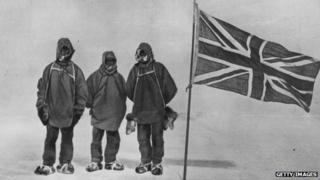 The Northern Ireland Assembly has agreed to surrender its Antarctic powers.
The powers were inadvertently transferred to Northern Ireland and the Scottish Parliament at devolution.
Scotland has already surrendered its powers over the Antarctic.
The surrendering of the powers is needed to enable amendments to the Antarctic Act of 1994 to enhance marine protection in the area.
Junior Minister Jonathan Bell said the Office of the First and Deputy First Minister (OFMDFM) was seeking approval for a legislative consent motion concerning the Antarctic Bill.
The bill would implement a new annex to the Antarctic Treaty, which was agreed in 2005.
This requires anyone undertaking activities in Antarctica to ensure measures are in place to prevent environmental damage and to have contingency plans should any damage occur.
Mr Bell said the first and deputy first ministers believed there was no reason for such matters to fall under the Assembly's powers.
TUV leader Jim Allister said he was arguing that Antarctica was not "as cold a house for unionists as Belfast City Hall" as the British Antarctic Territory flag featuring the union flag "flies proudly there".
He was told not to veer off the topic by Deputy Speaker John Dallat who described the debate as "interesting and rather diverse".
A number of Irish people were involved in the exploration of Antarctica.
They include Edward Bransfield from Cork who made the earliest sighting of the continent, Francis Crozier from County Down who first mapped the area and Sir Ernest Shackleton who went on on four expeditions to Antarctica.