Loyalist gets life term for teenager's murder in 1973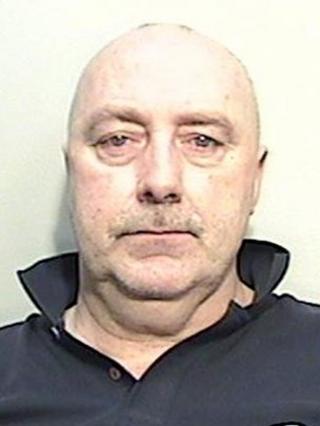 A loyalist killer has been jailed for life for the sectarian murder of a teenager nearly 40 years ago.
Robert James Shaw Rodgers, 59, from Tierney Gardens in Belfast, had denied murdering Eileen Doherty, 19, in 1973.
She was shot three times after a taxi taking her back home to west Belfast was hijacked by gunmen.
On Thursday, Mr Justice Horner said: "Murder is murder. The passage of time... in no way dilutes the seriousness of such a crime."
He added: "The tragic loss of Eileen Doherty, aged 19 years, remains 40 years later just that, a tragic loss.
"A decent society requires that anyone who commits such a dastardly act should be required to answer for that crime in a court of law."
Cycling
Earlier in the case, Belfast Crown Court heard that Ms Doherty had been visiting her then fiancée Alex McManus who lived just off the Ormeau Road area when she went to the depot of Atlas Taxis at about 22:45 BST.
There were two other men in the depot also waiting for a taxi, and the firm's owner, John Sherry, who has since died, said he would take all three at once but as he drove along Annadale Embankment, one of the men "pointed a gun at his head" and hijacked the taxi.
Although Mr Sherry and Ms Doherty managed to initially escape, the killers later caught up with the teenager.
A witness who was cycling in the area saw a man get out of a car and grab her by the arm. He then heard "three or four shots" before the man ran back to the car, which then sped off.
Mr Justice Hormer said there could be no possible innocent explanation for Rodgers palm prints being uncovered inside the hijacked taxi.
He said that even if he had had any doubts at all, they were dispelled by evidence that less than a year later Rodgers had killed another young man, Ciaran McElroy, simply because he was a Catholic.
"Eileen Doherty was murdered because she was a Catholic who happened to be in the wrong place at the wrong time," he told the court.
Jailing Rodgers for life, the judge continued: "I am satisfied beyond reasonable doubt the defendant assisted in the murder of Eileen Doherty. Although he did not pull the trigger of the gun that shot her dead, he was an integral part of the joint enterprise."