Pipe-bomb found outside flats in Carryduff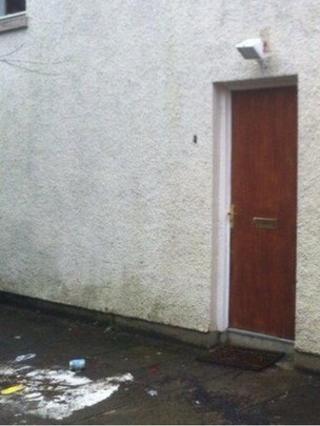 A pipe-bomb has been found outside a block of flats in Carryduff, County Down, the police have said.
It was found late on Saturday night in Doon Park. Some homes in the area were evacuated while Army bomb disposal teams examined the device.
Neighbours have said that the flat has been targeted in the past.
Police have appealed for information about the attack and have said they are trying to determine a motive.
Neighbour Harold Graham said it had been a frightening experience.
"It was four-and-a-half hours we were out standing and it was freezing, the neighbours took us in. It was a nuisance," he said.
"It's a nice quiet area round here, so I thought, then this happened.
"You think it will never happen round your own house. I'm glad the thing didn't go off I just hope it's the last time."