Sex offender who raped daughter gets bail revoked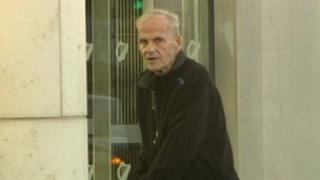 The bail of a convicted sex offender sentenced to 12 years for the rape and indecent assault of his daughter has been revoked.
The judge apologised to Patrick O'Brien's victim, Fiona Doyle, and expressed regret for the stress caused.
O'Brien, from Bray in Wicklow, admitted the rape and indecent assault of his daughter, over a ten-year period.
He had been released on bail pending appeal, after nine years of the sentence were suspended.
However, on Thursday, Mr Justice Paul Carney he said he accepted that the procedure he adopted in the sentencing was "inappropriate" and something he should not have done.
The judge said that, having designed the sentence, he was concerned that he might be giving too much weight to the health of O'Brien.
Burden
He said he thought to express the gravity of the case but also thought to take in the health situation of O'Brien and other factors.
However, he did not want to take the responsibility on his own and wanted to share the burden with others.
Mr Justice Carney said he wanted to get the involvement of other judges as quickly as possible so he certified the case for appeal.
He said he did not want anyone to say that O'Brien had walked, however, people were able to say that.
Mr Justice Carney said that when he tried to get the case to the Court of Criminal Appeal he was not canvassing a reduction in the sentence, but wanted experienced minds to see if he was giving excessive weight to the health of O'Brien.
He said the way was now clear for the DPP to appeal the leniency of the sentence or for O'Brien to appeal the severity of the sentence.
Minister for Justice Alan Shatter said while he could not comment on the case, he could understand why people were "disturbed" by it.