Colin Morgan to star in new BBC One drama series Quirke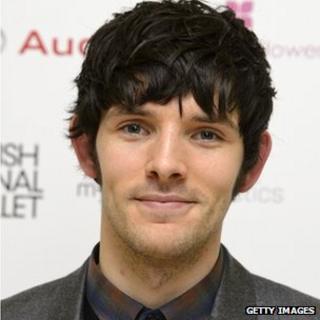 Armagh actor Colin Morgan is to guest star in a new BBC One drama series set in Dublin in the 1950s.
Quirke is based on books by Benjamin Black, the pseudonym of award-winning Irish writer John Banville.
Morgan, renowned for his role in the BBC drama series Merlin, will appear as a character called Jimmy Minor in the third episode of Quirke entitled Elegy for April.
Quirke has been filmed on location in Ireland since November and is expected to be broadcast later in the year.
Gabriel Byrne will play the title character who is the chief pathologist in the Dublin city morgue.
Each of the three episodes will see him investigate the death of one of the people on his mortuary slab.
The other books adapted for the series by screenwriters Andrew Davies and Conor McPherson are Christine Falls and The Silver Swan.