Man fell into slurry tank, inquest told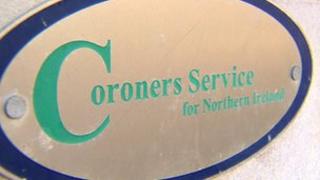 A County Down farmer drowned after slipping and falling into a slurry tank, an inquest has heard.
William McMillan, 43, had been mixing slurry at his farm in Dromore last June when the accident happened.
He was one of 12 people to die in farm related accidents last year.
Malcolm Downey from the Health and Safety Executive said the openings to the tank had been "slightly obscured by the foam from the slurry".
"Mr McMillan may have either slipped on the foam and fallen through one of the openings," he said.
"Or he may have been walking backwards as he looked down into the tank to check that things were mixing properly and may have inadvertently walked onto one of these openings and fallen straight through."
In 2011, a farmer was killed every month while working on a farm in Northern Ireland.