Robert Rodgers accused of 1973 murder of Eileen Doherty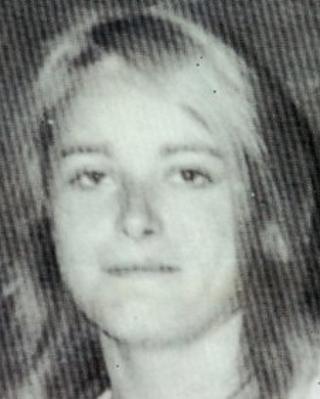 A convicted loyalist killer has gone on trial accused of a near 40-year-old sectarian murder.
Robert James Shaw Rodgers, 59, of Tierney Gardens, Belfast, denies the murder of Eileen Doherty, 19, who was shot and killed on 1 October, 1973.
The Diplock court heard that Rodgers was convicted and jailed for a killing less than a year later.
The teenager was shot three times by a gunman who had hijacked a taxi that was taking her back to west Belfast.
Miss Doherty had been visiting her then fiancée Alex McManus in the Ormeau Road area when she went to the depot of Atlas Taxis at about 22.45 GMT on Sunday 30 September.
Fingerprints
There were two other men in the depot also waiting for a taxi so the firm's owner, John Sherry, said he would take all three at once but as he drove along Annadale Embankment, one of the men "pointed a gun at his head" and hijacked the taxi, the court was told.
The prosecuting lawyer said Mr Sherry shouted a warning to Miss Doherty and the pair ran but that the killers caught up with the teenager.
A witness who was cycling in the area saw a man get out of the passenger seat, grab her by the arm and heard "three or four shots" before the man ran back to the car which then sped off.
The car was found the next morning and when it was examined, an RUC fingerprint officer found two palm prints matching Rodgers' right and left hands on the inside of the rear passenger window and on the steering wheel.
He was arrested when the case file was reviewed by the Historical Enquiries Team but during police interviews he made a brief statement denying involvement and then refused to answer any questions put to him.
The prosecution said it was not the first time Rodgers had been in court charged with murder as, in 1975, he was convicted of committing a sectarian murder the year before.
The lawyer told the court that in 1974, an 18-year-old boy was killed in north Belfast by two men on a motorbike who shot him a number of times, "that was within a year of the shooting of Miss Doherty".
"Mr Rodgers has offered no explanation for the presence of his palm prints in that car," he said, adding that if there was any question as to them getting there by any "unfortunate coincidence... that is resolved by the revelation that in 1974 he carried out a further sectarian murder".
"We say that the court can convict him on the evidence as a secondary party to the murder of Eileen Doherty."
The trial continues.