Planning approval for training college at Desertcreat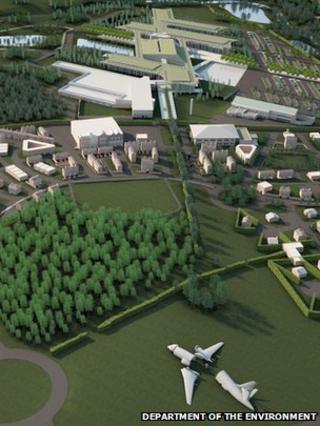 Planning permission has been granted for NI's first police, prison and fire officer training centre.
The facility at Desertcreat, just outside Cookstown will provide new teaching, training and residential facilities.
It is comprised of more than 23,000 square metres and may become operational by 2015.
Environment Minister Alex Attwood said the granting of planning permission was "timely".
"The granting of full planning permission is an important step in the development of this significant project," he said.
The Department of Finance and Personnel approved the business case in October.
Work is expected to start later this year.
The project was first announced in 2004 and was originally due to be finished in 2008. The cost envisaged at the time was £80m.