Trip home refused to sex trafficking accused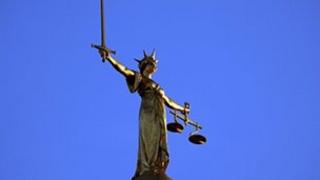 A man accused of running a sex trafficking operation in Belfast cannot return home to the Czech Republic, a judge in Belfast has ruled.
Bronislav Rybensky was denied permission to make a trip back to see his sick father amid claims that alleged victims were living in fear.
The 31-year-old, with an address at College Central Apartments, Belfast, was arrested in August 2011.
His arrest was part of an operation against a suspected vice ring.
Six eastern European women believed to have been brought to Northern Ireland to work in the sex trade were rescued during raids on a number of properties.
Rybensky faces charges of trafficking into the UK for sexual exploitation, controlling prostitution, and brothel keeping.
Ill father
Although he is already on bail, his lawyer sought a temporary lifting of the ban on him leaving Northern Ireland.
Belfast Magistrates' Court heard that the accused wanted to be allowed to travel to Decin to visit his gravely ill father.
His barrister argued that the town was well away from Prague, where any witnesses in the case may be located.
Claims that alleged victims are in fear were also disputed, with the defence questioning whether they wanted to come to court.
District Judge Fiona Bagnall was told Rybensky has settled in Northern Ireland and now works as a welder.
But she refused to let him go back to the Czech Republic, citing the risk that he may not return for any trial.
Mrs Bagnall did, however, allow an electronic monitoring condition to be lifted.