Jason McGovern death: Police appeal for information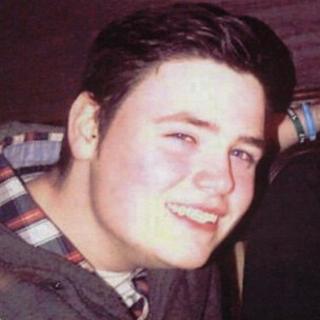 Police have renewed an appeal for information into the murder of Jason McGovern in Omagh, County Tyrone.
The 19-year-old from Tydavnet, Monaghan, was assaulted on two separate occasions on New Year's Eve.
Mr McGovern was found dead in a house in County Monaghan later that day. He had suffered a head injury.
His funeral took place at St Patrick's Church, Corracrin, in County Monaghan on Monday.
Four men and a youth appeared in court on Saturday on charges of affray in connection with his death.
The officer leading the investigation, Detective Chief Inspector Richard Harkness, said: "We have made a number of arrests but this investigation will continue for some time and we are asking for people's assistance about information surrounding the events that led to Jason's death.
"There were a large number of people socialising in the area at the time of the assault and also a number of motorists in the area of John Street and Kevlin Road."
He appealed to any pedestrians or motorists who were in the area of the Terrace Bar or Sally O'Brien's nightclub in John Street Omagh at about 01:55 GMT.
"(If you) witnessed the assault on Mr McGovern and his friend, or a short time later at the Weigh Inn car park at Kevlin Road and witnessed Mr McGovern being assaulted for a second time... come forward and speak to police if they have not already done so. "