Patton Group creditors set to lose at least £63m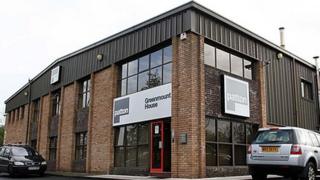 The failure of the Patton Group is set to cost banks, suppliers and subcontractors at least £63m.
The details are in the administrator's report into the collapse of the construction business, based in Ballymena, County Antrim.
The administrator, Tom Keenan, has confirmed that subcontractors and suppliers who are owed a total of £58m are unlikely to get anything.
Mr Keenan said there is "unlikely to be a dividend for unsecured creditors".
He said this is based on assumptions regarding how much money can be recovered from outstanding contracts and work in progress.
An estimated outcome statement prepared by Mr Keenan also shows that Danske Bank is owed £15.6m but is likely to lose almost £5m of that.
The statement does not include the group's debts to other banks so it is not clear how much they will lose.
Bank of Ireland is owed more than £14m, Ulster Bank is owed £581,000 and First Trust is owed £301,000.
Mr Keenan also revealed that while he has met various parties in relation to the sale of the remaining parts of the Patton business, no offers have so far been made.
He said the group owned a significant property portfolio for which he is in the process of drawing up a sales strategy.
The report also contains more information about the events that led to the collapse of the group.
It said the company came under pressure as part of the economic downturn and faced reduced activity levels and lower profit margins.
This was exacerbated when a customer entered administration without paying for work and a Patton subsidiary in England went bust.
This put the business under severe cash flow pressures and the directors were unable to raise new finance.