Sinn Fein rejects claim that TD was linked to 50 murders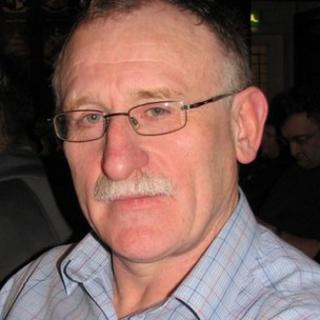 Sinn Fein has rejected claims that one of its representatives in the Irish parliament was linked to 50 murders.
The party said the allegations against, Dessie Ellis TD, were "unsubstantiated"
According to the Irish Independent newspaper, a secret British file released under the 30-year-rule, said: "We understand that Ellis is linked by forensic evidence to some 50 murders in Northern Ireland and the Republic."
Sinn Fein said the claims had been made by "faceless securocrats".
The reference had been made in a message from the British embassy in the United States where Mr Ellis had been detained for immigration offences. He was later extradited to the Irish Republic where he was jailed for 10 years for possessing explosives.
'Unsubstantiated'
In 1990 he was extradited to the United Kingdom.
The party said that even though Mr Ellis, the representative for Dublin North West, had admitted previously being in the IRA, the claims were untrue.
A party spokesperson said: "Irish Republicans do not attach any value to claims made in secret documents emanating from the British secret services, who were responsible for countless murders in Ireland during the course of the conflict.
"These are the same faceless securocrats who murdered Pat Finucane.
"This is not the first time such unsubstantiated allegations have been made and Dessie Ellis rejects them as he has repeatedly done.
"Following a prolonged hunger strike in the 1990s to protest his extradition to Britain, Dessie successfully beat these trumped up charges in court.
"Dessie Ellis has made no secret of his involvement in the republican struggle over many decades, including within the ranks of the IRA. Dessie has also been an important persuader for the peace process for many years."
Sinn Fein have 14 members in the Irish Parliament. Dessie Ellis was elected in last year's General Election.