Alex Attwood 'strongly supports' DVLA strike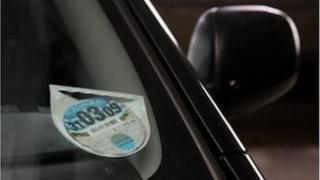 Stormont Environment Minister Alex Attwood has said he "strongly supports" a one-day strike by Driving and Vehicle Licensing Agency staff over job losses in England, Scotland and Wales.
The government wants to centralise the DVLA in Swansea and move more services online by the end of 2013.
The Public and Commercial Services (PSC) union says the changes would lead to more vehicle tax evasion and fraud.
"I strongly support the actions of DVLA staff and unions," Mr Attwood said.
Petition
"Over the last 18 months I have argued with the Department for Transport (DfT) in London against closure of the sister Driver and Vehicle Agency (DVA) office in Coleraine.
"Indeed only last week I received a further DfT letter from the new minister, Stephen Hammond, agreeing to further discussions on the Coleraine office.
"I provided a dossier to his predecessor, Mike Penning, making the argument to keep the DVA office in Coleraine and move work to Coleraine. I will keep making the argument. The unions in Britain are right to strike."
The PCS union has also delivered a 72,000-signature petition opposing the proposal to close offices to the Department for Transport.
The government announced the plans late last year, saying they would deliver modern, effective services and save about £28m a year.
The regional offices carry out administrative functions such as arranging trade plates for garages, vehicle inspections and personalised registration mark transfers.
Ten of the offices are also home to regional enforcement centres.