Plans for new ferry between County Down and County Louth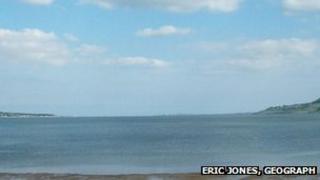 Plans have been announced for a new cross-border ferry service.
The plan is for a car ferry to run from Greencastle in County Down to Greenore in County Louth.
The developers of the proposal, Carlingford Ferries, have said they hope to submit planning applications on both sides of the Irish border early in 2013.
They have commissioned an independent economic impact appraisal of the project.
They say it envisages 24 direct ferry jobs and at least 300 linked jobs being created and sustained in the region.
The plan is being financed by three families from Limerick and Clare with previous experience in the car ferry industry in the Shannon region.
Paul O'Sullivan, of Carlingford Ferries, said: "We have several decades of experience in the ferry industry and have been working on this project for almost six years.
"We have already made a significant investment in progressing it to this stage.
"This project would have a major impact on the cross border tourism potential of the iconic and outstandingly beautiful Mournes - Cooley region."
Planning permission has been granted by authorities on both sides of the Irish border for a bridge over Narrow Water also linking counties Down and Louth.
Mr O'Sullivan said the two projects could complement each other.
"The announcement of funding and planning for a bridge at Narrow Water gives this project renewed vigour," he said.
"Tourists in particular, would have the option to complete a circular 35-mile round trip of the area and local people for the first time could enjoy the novelty of crossing the border at two different points on the water by car.
"We have experience of managing car ferries in other parts of Ireland and we believe that this link between Greencastle and Greenore would be a massive boost for the area."
The project would take in the region of £6.45m to complete and if successful could be operational within 12 months, according to the developers.
Mr O'Sullivan said a one-way ticket for a car would likely cost £10 and a return £15.