72 prisoners in NI get Christmas home leave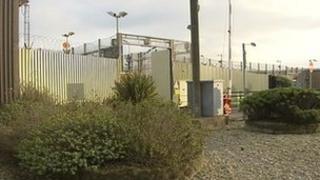 The Prison Service has granted 72 prisoners in Northern Ireland Christmas home leave.
Their periods of temporary release have been granted for varying periods from 21 December until 2 January.
The equivalent figure for 2011 was 87.
Thirty-six prisoners are being released from Magilligan Prison of which two are early releases, while 23 prisoners are being freed from Maghaberry Prison, of which 11 are life sentence prisoners.
Eight young offenders are being released from Hydebank Wood Young Offenders Centre and Prison, while five females are being released.
All prisoners granted home leave at Christmas have been subject to a satisfactory risk assessment.
Home leave for prisoners at Christmas is granted in accordance with two Schemes - one for Determinate Sentence Prisoners and one for Life Sentence Prisoners.
There are 1,698 prisoners being held in jails in Northern Ireland.
In the Republic of Ireland, 226 prisoners will be granted varying periods of temporary release this Christmas.
The Department of Justice said the prisoners being released are nearing the end of their sentences.
The periods of release vary from a few hours, up to seven nights.
The former billionaire Sean Quinn is among those being released from jail for Christmas.
The 66-year-old is serving nine weeks in Mountjoy Prison in Dublin for contempt of court.
But he will be allowed home for three days to be with his family in Ballyconnell, County Cavan.