Alex Attwood to rule on Derry supermarket planning applications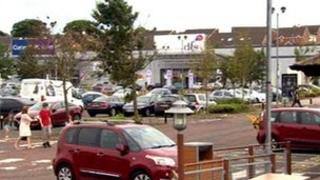 Alex Attwood is expected to give planning permission for at least one new supermarket in Londonderry later.
The environment minister has been examining nine applications for retail schemes in different parts of the city.
Those include plans for a Sainsbury store at Crescent Link and a Tesco on the Buncrana Road.
Some independent retailers are concerned that any new supermarkets will have a negative impact on businesses in the city centre.