Glentoran financial 'rescue deal' to be revealed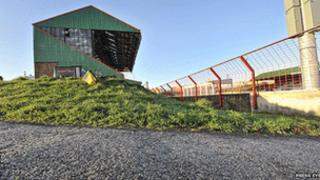 Details of a financial rescue package for Glentoran Football Club are due to be revealed later on Thursday.
The players have returned to training after they were paid one month's wages. In November they refused to train after they did not receive payment for eight weeks.
There have been ongoing cash flow problems at the club. In May, the IFA lent it £60,000 to cover unpaid wages.
There have been other cash injections to keep them afloat.