Quinn Group cement and quarry business in merger talks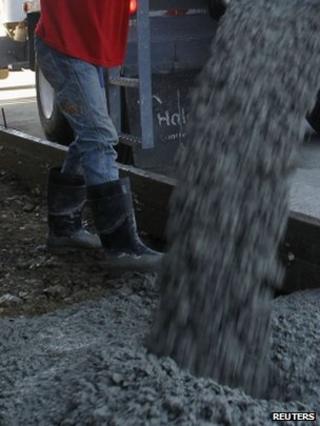 The Quinn Group cement and quarrying business is in talks to merge with part of the Belfast-based Lagan group.
Quinn Building Products and the Lagan Cement Group have signed a memorandum of understanding that may lead to a joint venture between the two.
The firms employ about 570 people in a variety of locations across Ireland.
If the venture goes ahead it will be the second largest cement supplier in Ireland behind Irish Cement, which is owned by the multinational CRH.
Quinn Building Products supplies cement, concrete, roof tiles and other quarry products from plants at Ballyconnell in County Cavan and Derrylin in County Fermanagh.
Other Quinn manufacturing businesses which make insulating products and tarmac are not part of the proposed deal.
The Lagan Cement Group supplies similar products from a large cement plant at Kinnegad in County Meath. It also has a facility in Cork under the Healy Brothers brand.
In Northern Ireland, it operates from Ballystockart quarry, Glengormley, Whitemountain quarry and Temple quarry. It also has a facility in the Netherlands.
The Lagan Sand business is not part of the proposed deal.
Commenting on the proposal the chief executive of Quinn Manufacturing Group, Paul O'Brien and his counterpart at Lagan Cement Group, Jude Lagan, said: "By combining two stable Irish businesses the proposed joint venture will create a sustainable independent cement manufacturer that can continue to support its customers on a competitive basis."
The joint venture discussions are likely to take up to three months to complete and any proposal would be subject to approval by the Republic of Ireland's Competition Authority.
The Quinn business is controlled by a consortium of international banks after it was placed into receivership in 2011.
The Irish Bank Resolution Corporation (IBRC), the Irish state-owned bank, owns 24.9% of it.
The group was formerly owned by the bankrupt ex-billionaire Sean Quinn.
The Lagan Group is owned by Kevin Lagan, one of Northern Ireland's wealthiest businessmen.