Michaela McAreavey murder: Moneea suing Mauritian police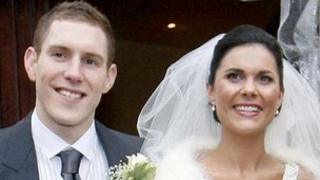 A second man acquitted of the murder of Michaela McAreavey in Mauritius is suing the island's authorities.
The 27-year-old was killed at the Legends hotel in 2011. Avinash Treebhoowoon and Sandip Moneea were cleared of the killing.
Earlier this month Mr Treebhoowoon said he would sue the police on the island.
Mr Moneea, 43, wants compensation of 80m Mauritian rupees, (nearly £1.6m), claiming his arrest and 18-month detention was "illegal and arbitrary".
Mrs McAreavey, who was the daughter of Tyrone Gaelic football manager Mickey Harte, was found dead in her hotel room during her honeymoon.
Detectives in Mauritius have started a new investigation into her killing.
The trial ended in July, with Mr Moneea and Mr Treebhoowoon, who worked at the hotel, being cleared of murder.
Mr Moneea, a former floor supervisor, has hired the island's former Attorney General, Rama Valayden.
In his claim for damages he said he had been unfairly associated with murder and had lost his job.
He alleges that the Mauritian police force's Major Crimes Investigation Team (MCIT) demonstrated amateurism throughout their investigation of the murder.
His claim is against the state, police commissioner, the former head of the MCIT and the officer in charge of the investigation, Inspector Ranjit Jokhoo.