Inquiry into naming of Newry hunger striker playpark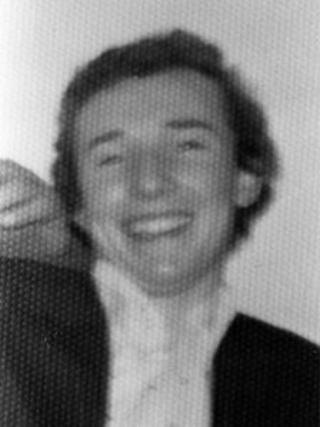 The Equality Commission has written to Newry and Mourne District Council about its decision to name a children's playpark in the city after an IRA hunger striker.
The park was officially renamed Raymond McCreesh Park in 2001.
Raymond McCreesh was a convicted IRA man who died on hunger strike in 1981.
Earlier this month, councillors voted to retain the title, with unionists voting against, and nationalists, with one abstention, voting in favour.
The Ulster Unionist MLA Tom Elliott wants to bring a new law to Stormont to ban the naming of publicly funded property after "convicted terrorists" and has lodged papers for a private member's bill.
In 2001, the council carried out a survey; 199 letters were sent out to houses in the immediate area around the park and 73 responses came back, most of them in favour of renaming the park.
However, in 2008, after receiving a letter from the Equality Commission and an official complaint from Loyal Orange Lodge No 9 in Newry, the council began an equality impact assessment.
There were 29 written responses to that, 25 of them objecting to the name, three in favour and another response from the Equality Commission. There was also a public meeting as part of the consultation process, with some people voicing their support for naming the park after the hunger striker.
Having decided that the equality impact assessment had been carried out properly, three options were were put forward.
One of those was to allow the park name to remain as the Raymond McCreesh Park.
That option was chosen while acknowledging that calling it after him could have a negative effect on good relations.
Now, the Equality Commission is to examine the process that led to the park being called after McCreesh.
A spokesperson for the commission for Northern Ireland said: "The commission has received a potential complaint of alleged failure by Newry and Mourne Council to comply with its approved equality scheme. This relates to the council's decision to retain the name of a local play park as Raymond McCreesh Park on 3 December 2012.
"The commission has written to the council requesting all documentation relating to this decision including screening documents, Equality Impact Assessment and consultation responses."