New information in HET murder report - Louis Leonard family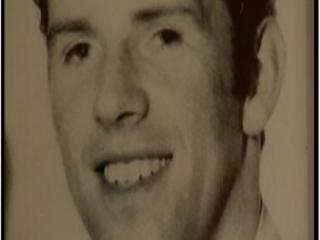 The family of a Fermanagh man shot dead in 1972 says a report by the Historical Enquiries Team has revealed significant new information about his murder.
Louis Leonard was a member of the IRA who was shot in his butcher's shop in Derrylin by loyalists.
The HET believes that two men suspected of the murder were from the Rathcoole area of Newtownabbey who were living and working in Fermanagh.
His family has said there were shocking failures in the investigation.
They believe if the two suspects had been arrested then other murders would have been prevented.
They have said it is absurd that Louis Leonard was targeted randomly because he was Catholic.
The family want time to consider the findings of the interim HET report and say they have more questions that need answered.
Mr Leonard had been working late in his shop when he was shot several times and dumped in a fridge used for storing meat.