Gerardine Mulvenna warned by police to leave home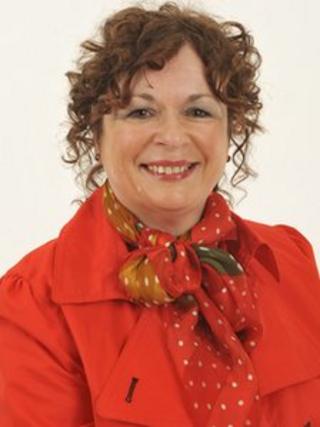 The Alliance Mayor of Larne has been forced to spend two nights away from her own home on police advice.
The PSNI had warned Gerardine Mulvenna and other Alliance councillors in east Antrim about safety concerns following the ongoing flag protests.
Concerns have now been raised that a protest could be held outside her home this weekend.
Ms Mulvenna has appealed for the protestors to stop and said she was prepared to talk to them.
"I'll sit round a table and talk with them to ask them what is it their fears are. Why are they doing this? What do they think this is going to achieve? It achieves absolutely nothing," she said.
"It does get very personal and I certainly haven't done any harm to anybody. I never would and I certainly never will."
Alliance Party members and premises have been targeted by loyalists since Belfast councillors voted almost two weeks ago to reduce the number of days to fly the union flag at city hall.
Threats have also been made to politicians from other parties. On Friday, Sinn Fein said their Belfast City Council group leader Jim McVeigh had received a second death threat.
He said that it had been made in a telephone call to a media outlet.
"Those behind the threats to myself and other elected representatives cannot stop democracy nor will they," he said.
"Belfast is a changing city and that change will not be halted by these threats."
Alliance, Sinn Fein and SDLP councillors voted to limit the flying of the flag while the Democratic Unionist Party (DUP) and Ulster Unionists (UUP) opposed the move.
Violence has followed some protests.
Twenty nine police officers have been injured during disturbances and police have made 39 arrests.
A number of senior politicians, including First Minister Peter Robinson, have received death threats since the decision.