Wendy Austin awarded MBE at Buckingham Palace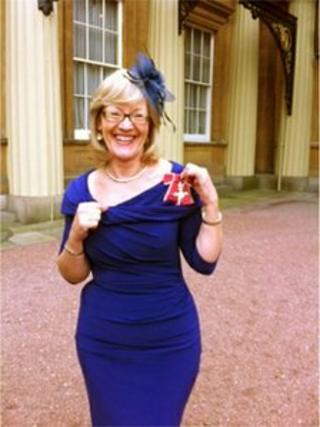 BBC Radio Ulster presenter Wendy Austin has been awarded an MBE at Buckingham Palace.
The award, which was given by the Prince of Wales, was in honour of her contribution to broadcasting.
The Talkback presenter has been involved in broadcasting for 35 years.
She said Prince Charles took plenty of time to talk to all of those being honoured, many of whom were from Northern Ireland.
"He said how nice it was to have me here and I said how nice it was to see him again because I used to sit on the board of one of his charities.
"So we had a bit of a chat about that, about arts and business.
"I told him he had to come back to Northern Ireland so see how it was doing, and he promised that he would."
She said she enjoyed meeting other award winners.