Hyponatraemia inquiry: Jennifer Roberts breaks down in witness stand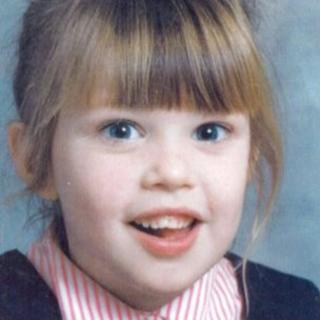 The mother of a child who died in a Belfast hospital in 1996 has broken down while giving evidence at the public inquiry into the girl's death.
Jennifer Roberts' nine-year-old daughter, Claire, died in the Royal Belfast Hospital for Sick Children.
She is one of five children whose deaths are being examined by the hyponatraemia inquiry in County Down.
During her testimony on Thursday, Mrs Roberts became extremely emotional and had to leave the witness stand.
She had been recounting to the inquiry how, at the time of Claire's death 16 years ago, she and her husband were told their daughter had died from a viral infection.
The nine-year-old had been admitted to the hospital suffering from a stomach bug and vomiting.
Eight years later, having watched a television documentary about other children's deaths at the same hospital, the Roberts noticed similarities with their own child's death.
An inquest was then ordered and it was only after reading medical notes supplied by Claire's doctors that the couple read the word encephalitis, or brain infection.
Mrs Roberts told the inquiry that if she had known that doctors were considering something so serious, they would never have left their daughter's beside to go for lunch.
She raised her hands and asked the chairman if she could take a break from giving evidence.
Mrs Roberts then ran from the witness stand, prompting the chairman to adjourn proceedings for 40 minutes.
At an earlier hearing in the hyponatraemia inquiry, the Roberts family accused some senior staff of a cover-up at the hospital.
Hyponatraemia describes an abnormally low level of sodium in the blood that can occur when fluid is not administered correctly.
In addition to Claire's death, the inquiry is investigating the deaths of Adam Strain, Raychel Ferguson and examining the events following the deaths of Lucy Crawford and Conor Mitchell.
In the case of four of the children, the inquest stated that hyponatraemia was a factor that contributed to their deaths.