Man calls 999 in fast food emergency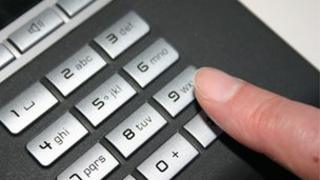 A hungry man called the emergency services because staff at his local Chinese restaurant were not answering their phone, police have said.
The man, from County Down in Northern Ireland, dialled the 999 emergency number to complain that his calls were not being answered.
The Police Service of Northern Ireland (PSNI) said he was reminded the 999 number was strictly for emergencies.
However, they said he replied it was an emergency as he wanted to order a meal.
A local police inspector said he had "arranged for the local neighbourhood officer to call with this man and give him some advice".
The PSNI in Newtownards revealed details of the unusual call on their local Facebook page.