Andor Technology's pre-tax profits hit £10m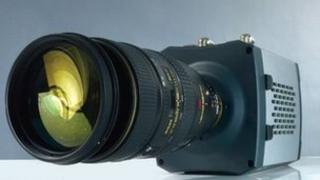 Andor technology, the Belfast-based camera maker, has made pre-tax profits of £10m this year.
The figure is up by £282,000 from 2011.
Andor, which makes high performance digital cameras for use in scientific research, is one of only three companies from Northern Ireland listed on the stock exchange.
This is the first year that the firm has paid out a dividend to shareholders.
Chief Executive Conor Walsh said the company would still re-invest 10% of turnover into its base on the Springfield Road in west Belfast.
"That will be £5m to £6m of investment this year," he said.
"During the last year we spent £1.5m extending the facilities, and adding new people."
However, in the current climate, he stressed that the 2p per share dividend was particularly important, in order to reward shareholders.
Despite most of Andor's business coming from laboratories who are dependent on grant funding, the orders are still flowing. Mr Walsh said the company was planning for growth to continue over the coming years.
Listen to the NI Business News podcast to hear the full interview with Conor Walsh.