Men arrested in Londonderry after security alert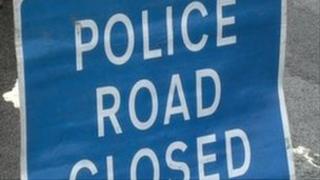 Homes in Londonderry's Northland Avenue have been evacuated after a suspicious object was discovered in a car stopped by police on Thursday.
Army explosives experts were called to the scene.
The Brooke Park Centre was opened and made available to the evacuated residents.
Police said a number of men were arrested in connection with the incident and were assisting detectives with their enquiries.
Foyle MLA Pat Ramsey said people in the Creggan area were "once again victims of disruption, distress and anger".
"There is a palpable sense in the local community of both relief that nobody was hurt in an incident but also of anger that once again Creggan people are being severely put out by the actions of a small minority," he said.