Michaela McAreavey murder: Man acquitted seeks compensation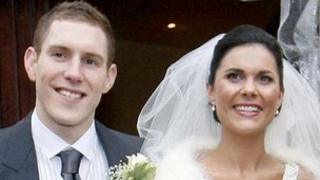 One of the men acquitted of the murder of Michaela McAreavey in Mauritius is threatening to sue the island's police force for damages.
The 27-year-old was killed at the Legends hotel in January 2011.
In July, Avinash Treebhoowoon and Sandip Moneea were cleared of the killing.
Mr Treebhoowoon has claimed his detention for 18 months and alleged torture by detectives has caused him "tremendous moral trauma".
His lawyer is demanding compensation of 75m Mauritian rupees, equivalent to about £1.5m.
Mrs McAreavey, who was the daughter of Tyrone Gaelic football manager Mickey Harte, was found dead in her hotel room during her honeymoon.
Detectives in Mauritius started a new investigation the day after the trial ended.