John O'Dowd to set pre-school education age criteria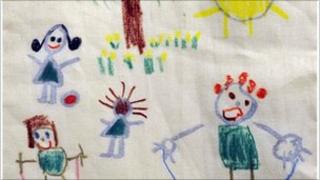 The education minister is to change the law to define at what age children are eligible for pre-school education.
John O'Dowd said he wanted to ensure only children in their immediate pre-school year could be in the programme.
He added that some two-year-olds would still be able to access services outside of this.
The minister said he was launching a new framework for early years education called Learning to Learn that he said would provide a "clear way forward".
He said he also wanted to make changes to the law that would prevent schools from creating new, or maintaining existing, reception classes.
Flexibility
The minister said this was because these classes were "outdated and not age appropriate", although the TUV's Jim Allister said there was a "danger of creating uniformity when these classes had been working for some".
The minister said some of his proposals would possibly involve a reallocation of early years funding, "allocated outside of the schools' budget", and others would require additional investment.
In response to concerns raised by education committee chairman Mervyn Storey, Mr O'Dowd said the money would not be moved away from primary schools, and annual budgets allocated to schools would not be affected.
Mr O'Dowd said he would also allocate additional funding to pilot projects aimed at raising standards and would allow some flexibility in nursery school enrolment numbers by allowing maximum class sizes of 30 in certain circumstances.
Other changes announced by the minister included extending the foundation stage curriculum to include a non-compulsory pre-school year as well as the first two years of primary school.
He said a major review of Sure Start would also be commissioned which would examine options such as expansion and better access to services.
The chief executive of Early Years, a group that campaigns on young children's issues, welcomed the minister's statement.
Siobhan Fitzpatrick said: "We welcome the minister's ongoing commitment to this critical area of learning and development.
"We look forward to working closely with the minister, department officials and others in the statutory, voluntary and independent sectors to deliver on the minister's commitments."