Millie Martin murder trial: Jury considers verdicts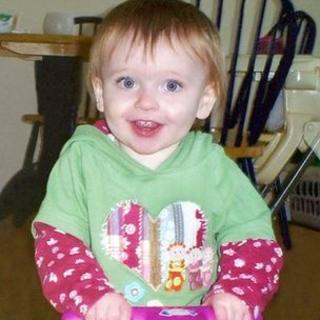 The jury in the Millie Martin murder trial has retired to consider verdicts.
The 15-month-old toddler died on 11 December 2009, a day after she was admitted to hospital in Enniskillen with serious injuries.
Barry McCarney, 33, from Trillick, Millie's mother's ex-partner is accused of murder, sexual assault and assault on the toddler over a four-week period.
Rachael Martin, 28, of Kesh, is accused of allowing her daughter's death and child cruelty through wilful neglect.
The trial began two months ago.
On Tuesday morning, following 36 days of evidence and legal argument, the jury was sent out just before 11:00 GMT and was told by the judge to reach unanimous verdicts.
Next week will be the third anniversary of Millie's death.
The jury has taken a break for lunch and will resume its deliberations later.
It will return to court once it reaches a unanimous verdict on any of the charges.