Newry playpark will remain named after hunger striker Raymond McCreesh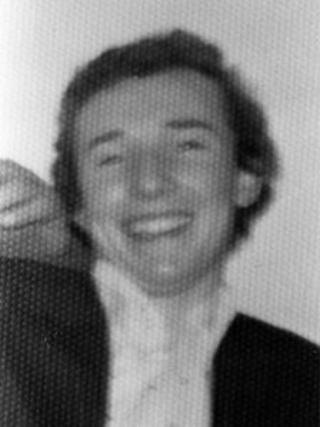 A playpark in Newry is to stay named after a former IRA hunger striker.
Nationalist councillors in Newry and Mourne Council voted to keep the name as the Raymond McCreesh Park.
The vote to retain the name of the amenity in Patrick Street was taken at a meeting on Monday evening.
McCreesh, from Camlough, south Armagh, was a convicted terrorist. He died in the Maze after 61 days on hunger strike in 1981.
Twenty nationalist councillors, including two independents, voted to uphold the decision to grant the application for the renaming.
Five voted against (one DUP, three UUP and 1 UKIP), SDLP councillor Frank Feely abstained.
In a statement Newry and Mourne Council said: "In so doing council formally acknowledge that the decision to rename the play park had potential to adversely impact upon good relations between people of different religious belief and political opinion."
Ulster Unionist MLA for Newry and Armagh, Danny Kennedy, condemned the decision taken by Sinn Fein and SDLP councillors.
"I honestly cannot think of anyone less deserving of commemoration in any shape or form," he said.
"Raymond McCreesh was a terrorist who was convicted of attempted murder, conspiracy to murder, possession of firearms with intent to endanger life and IRA membership.
"To compound that, the Armalite rifle he was caught with was linked to a string of murders including the Kingsmills massacre.
"This is not ancient history, the wounds are still very raw, and were compounded by the fact that less than two days ago a memorial to the victims of Kingsmills was vandalised whilst under construction and the letters IRA were inscribed into it."
William Irwin of the DUP said: "The naming of any building or area after a terrorist is always objectionable, but there is something particularly macabre and chilling about the naming of a children's playground after a man such as Raymond McCreesh.
"Once again we have also seen the SDLP standing shoulder to shoulder with Sinn Fein and demonstrating just how hollow their pious lectures to unionists on equality and good relations really are.
"Councillors voted in favour of this motion in the full knowledge that their actions would have a serious and detrimental impact upon good relations."