Former BBC boss Anna Carragher at Belfast media company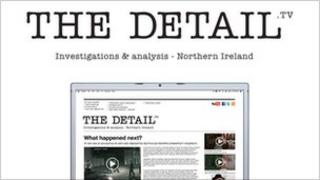 The former Controller of BBC Northern Ireland has been appointed as acting manager of the independent production company Below the Radar.
Anna Carragher has taken charge with immediate effect after the resignation of founding director Trevor Birney.
Below the Radar was set up in 2006 by Mr Birney and another TV producer Ruth O'Reilly.
The firm has made programmes for the BBC and RTE and runs the investigative journalism website The Detail.
In 2009 the company was bought by the London-based media company Ten Alps, which is co-owned by the musician, philanthropist and media mogul Bob Geldof.