Pipe bomb found close to Larne police station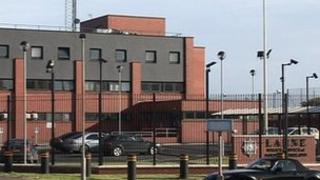 A suspicious object which caused a security alert in Hope Street, Larne, was a pipe-bomb, Army explosives experts have confirmed.
The area around the police station at Hope Street was closed following the discovery of the device on Saturday.
The pipe-bomb was taken away to be examined by Army Ammunitions Technical Officers.
Both streets have been re-opened to traffic.