Millie Martin jury told it has been fed 'red herrings'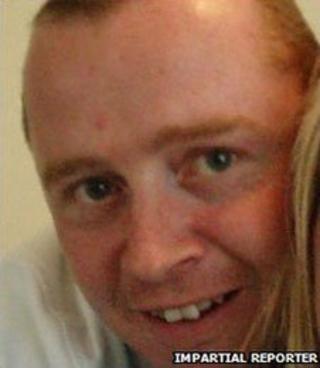 The Millie Martin murder trial jury has been told that it has been fed a "veritable diet of red herrings".
Rachael Martin's barrister attacked the suggestion she was responsible for the "sadistic abuse" of her daughter.
"This is no ordinary case, no ordinary crime. This is sheer undiluted evil beyond belief," he said.
He said the biggest red herring was that she turned from a "loving, caring, devoted, responsible" mother into a "sadistic, vile, lying evil murderess".
He said a predator, a stalker, an abuser is careful to lay false trails and it was his expertise to camouflage his tracks.
He said Barry McCarney had attempted to mislead the police and the court which showed the extent to which it was possible to mislead Rachael Martin.
He said Millie had been subjected to a "vile, sadistic, violent sexual attack" and it was an "utterly absurd proposition that she saw this was coming."
He said Millie was probably bleeding to death in front of her mother's eyes but her internal injuries were masked by flu-like symptoms which even medical professionals wouldn't have picked up on.
He appealed to the jury to end his client's nightmare by finding her not guilty of the charges of allowing Millie's death and child cruelty.
Barry McCarney's barrister said the case against her client was "threadbare". She said whoever inflicted the injuries was acting "way outside normal human behaviour".
She said the Crown barrister's call to the jury to "do justice for Millie" was an appealing slogan.
"The tragic reality is nobody can put right the gross injustice done to Millie Martin. The clock can't be turned back. Justice for Millie can't be served by doing an injustice to somebody else."
She said it was not possible in the circumstances to find Barry McCarney guilty of any of the offences, including murder, sexually assaulting the toddler and causing her grievous bodily harm.
The judge has now begun summing up the evidence in the case and the jury is expected to retire to consider its verdicts at the start of next week.