Ballymena boy stable after fire incident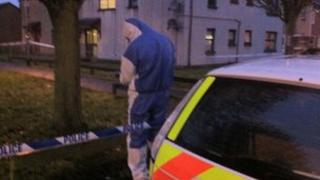 A small boy who was found with his clothes on fire in Ballymena, County Antrim, almost two weeks ago is now in a stable condition in hospital.
The boy, who is believed to be four years of age, was badly burned during the incident on the Larne Road on 16 November.
It is understood his clothes may have caught fire from a candle while his mother had gone to a shop.
A woman tried to help the child by beating out the flames with her hands.
The boy was brought to Antrim Area Hospital, but was later transferred to the Royal Victoria Hospital in Belfast.