Northern Ireland social workers in red tape concerns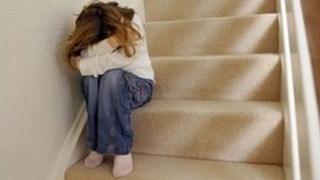 Paperwork and red tape accounts for two thirds of the working week of Northern Ireland childcare social workers, according to a survey.
The survey by the NI Association of Social Workers said it leaves inadequate time for workers to spend with vulnerable children and families.
Respondents blame increased demand for services and a reduction in administrative staff.
The association wants measures in place to reduce the level of bureaucracy.
It said social workers are working many hours of unpaid overtime as they strive to help children at risk.
NIASW Manager Carolyn Ewart said: "It is not right that we have social workers, who really do want to help vulnerable people, sitting behind desks inputting data and writing reports rather than spending more time with children in need or at risk.
"It is clear from the findings that to keep children safe social workers are putting in many hours of unpaid overtime. Many are going the extra mile for vulnerable families.
"This survey highlights a profession under extreme pressure which is totally unacceptable.
"Our social workers want to see children and families more and to offer preventative and therapeutic work rather than spend their time sitting in front of a computer screen."