University of Ulster unveils vision for Jordanstown campus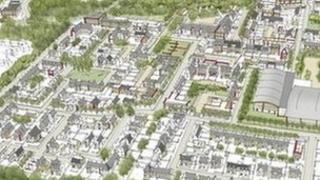 The University of Ulster has unveiled its vision for the future of its campus at Jordanstown in County Antrim.
The university is due to relocate the bulk of its facilities to a new enlarged Belfast campus by 2018.
However, it intends to retain about 70 acres of the 170-acre Jordanstown site and eventually sell off the other 100 acres.
The institute which carries out research into fire-safety science will remain at Jordanstown.
The university said it intends to spend £6.2m on enhancing its sports facilities at Jordanstown with a new sports hall adjacent to its present high performance centre presently used by golfers, cricketers, rugby, GAA and soccer players.
The sports centre will also include teaching and learning and research facilities.
University authorities envisage the main building and car park being replaced by an urban village-style residential development, including mixed-use community facilities.
University vice-chancellor Professor Richard Barnett said: "The university has been a part of the Jordanstown landscape for 40 years and will continue to be an important part of the landscape in years to come."
A public consultation on the plan began on Wednesday.
The university expects phase one of its Belfast scheme to receive planning permission next year and some of its Jordanstown departments to move to the city from 2015.
It hopes to complete the transfer process by 2018, when the main building will be demolished and the land sold to developers.