Shots fired at man leaving east Belfast club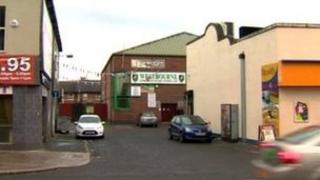 Shots have been fired at a man after he left a club in east Belfast.
It happened some time between 00:30 GMT and 00:45 GMT on Saturday at Solway Street off the Newtownards Road.
Police said at least two shots were fired. The 26-year-old man was not hit by gunfire, but injured his leg as he fell to the ground.
Police have appealed for anyone who witnessed the attack or has any information about it to contact them.