Mini-skirt taunt sexual harassment victim awarded £27,000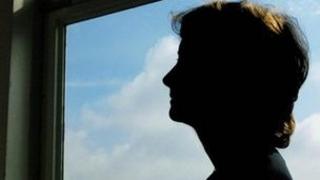 A woman who suffered sexual harassment from her bosses has been awarded almost £27,000 by an employment tribunal.
She was employed by J&M Services, a Dungannon courier company, run by Mervyn Johnston and Joe McFall.
The tribunal said she had been subjected to "disgracefully lewd comments" by both men.
She was later unfairly sacked when she was late back from taking her child to a doctor's appointment.
That was then compounded when her attempts to find new employment were undermined by what the tribunal called "a very negative and bad reference".
The woman started work at the firm in October 2011 and was the only female employee among the nine people working there.
She told the tribunal that at first things went well and she enjoyed her work. However, within weeks Mr Johnston and Mr McFall had begun to make remarks to her about her figure.
The comments became increasingly crude and explicit in the run-up to Christmas.
The woman said she could not leave her employment at that time, as it would have been very difficult to find another job.
Text
Just before Christmas other male directors from within the courier franchise were due to visit the business.
The woman was told she would be expected to wear a mini-skirt and low-fronted top and be prepared to give the visitors "a good time".
On 9 January she had arranged for time off to take her child to the doctor but when she texted to say she would be back later than expected, she received a reply saying "things were not working out" and the company would have to "let her go".
The woman had already been looking for a new job because of the continuing sexual harassment and had been offered pre-appointment training by a care company, but no job was forthcoming due to the bad reference.
The tribunal found that the woman had suffered a "very serious level of harassment" that was aggravated by the fact that it had come from the company owners.
Neither Mr Johnston nor Mr McFall appeared at the tribunal, choosing to give only a written response in which they disputed and denied the allegations.
J&M Services was formerly a franchise in the DPD delivery network but that arrangement ended in April. DPD now has no connection with the men.