Prime Minister David Cameron visiting Northern Ireland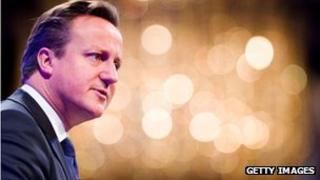 The prime minister is visiting Northern Ireland later on Tuesday.
David Cameron will hold talks with the Northern Ireland first and deputy first ministers.
Peter Robinson and Martin McGuinness are likely to raise the topic of devolving corporation tax.
The prime minister will also hold a question and answer session with invited members of the public - one in a series of events which he has hosted around the UK.