Anti-bullying week begins at Northern Ireland schools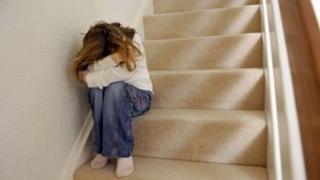 More than 650 schools and youth groups in Northern Ireland will take part in anti-bullying week, which begins on Monday.
The initiative, which runs until Friday, will operate under the banner Everybody is Somebody.
It is co-ordinated by the Northern Ireland Anti-Bullying Forum (NIABF).
Children will participate in poster displays, themed assembly presentations and lessons around the subject.
Lee Kane, NIABF's regional anti-bullying co-ordinator, said it was important to emphasise bullying was unacceptable, by challenging negative stereotypes.
"No matter how it happens, or why it happens, all bullying is wrong, and we have a duty to challenge it," he said.