Man 'found girl was underage when she bought child bus fare'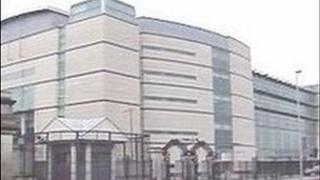 A man who found that the girl he had just had sex with was underage when she bought a child's bus ticket, has been jailed for 18 months.
Matthew Leckey, 22, of Cairndale, Forthriver Drive, Belfast is to spend nine months in jail, nine on licence.
Belfast Crown Court Judge David McFarland told him the girl was incapable of consenting to sex.
The law was there because "young people have to be protected, essentially, from themselves", he said.
The court was told that in December last year, Leckey met the girl through Facebook where, a prosecution lawyer said, the girl had claimed she was 18.
The pair contacted each other and met up.
It was after they had had sex and when they were on a bus to Leckey's flat and she asked for a child's ticket, that he first became aware of her true age.
She said she was 13, but nevertheless he took her back to his flat on the Ballygomartin Road and had sex with her twice.
He later said it was consensual.
Ms McKay told the court the offences came to light the next day when the girl's family became aware.
Leckey was also ordered to sign the police sex offenders register for the next ten years.
The judge ruled that Leckey should have no unsupervised contact with anyone under 16 years old for the next ten years without the express written permission of their parents.